Moments when Pitbull dogs crashed while eating each other at Çanakkale Municipality Stray Animal Care and Rehabilitation Center, captured yesterday by animal lover Mehmet Keskin with his cell phone camera and shared on social networks. The images initially sparked reactions.
In footage shared on social media, a Pitbull dog is seen on top of a dismembered dog. The images also include dead dogs dismembered by other dogs. Mehmet Keskin also said in the footage, "These dogs are starving themselves here. They put three huts in the so-called animal shelter. Could this be a shelter, it's a prison. What is the crime of these animals? he has answered.
Following the release of the footage, the Çanakkale Attorney General's Office opened an investigation against staff at the stray animal care and rehabilitation center for "negligence of duty". The Force also conducted an examination at the Stray Animal Care and Rehabilitation Center and took statements from the officials and the plaintiff.
"ANIMALS ARE LEFT TO THEIR OWN DESTINY"
Çanakkale Purple Paw Association President Emine Akın said, "The municipality calls it the 'New Animal Shelter'. However, there is actually an area that is not an animal shelter, but which is surrounded by wires and contains huts. When our volunteer friend goes to visit the animals, he encounters these images which are reflected in the videos. As can be seen from the images, the animal, most of which has been ate, was dismembered at least 2 days ago. That means shelter officials didn't even look at their food. "An animal that isn't hungry doesn't tear its species apart and eat it like that . The animals were dumped like that and left to their fate. I'm sure there are more casualties outside of what is reflected in these images. As it is a remote area, it is not a place frequented by people," he said.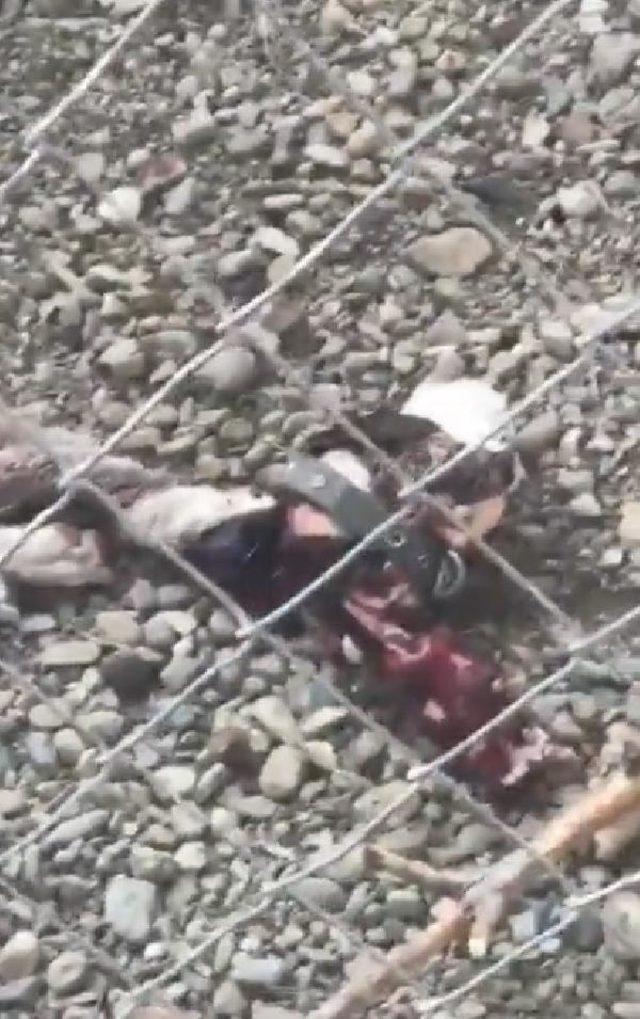 CANAKKALE MUNICIPALITY EXPLANATION
It was stated that Çanakkale Municipality was to issue a statement regarding the sad event that occurred in the Municipality's Street Animal Care and Rehabilitation Center on March 27, 2022:
"As Çanakkale Municipality, we have fulfilled our obligations such as sterilization, vaccination, treatment, nutrition and shelter so as not to leave these lives unattended, we did not leave them starving or exposed. Collection, care and other work of stray animals belonging to the prohibited breeds are done with the knowledge and supervision of the Directorate of Nature Conservation and National Parks In order to investigate this unfortunate event that has occurred yesterday, our rehab center security camera footage that saw the area began to be reviewed," he mentioned.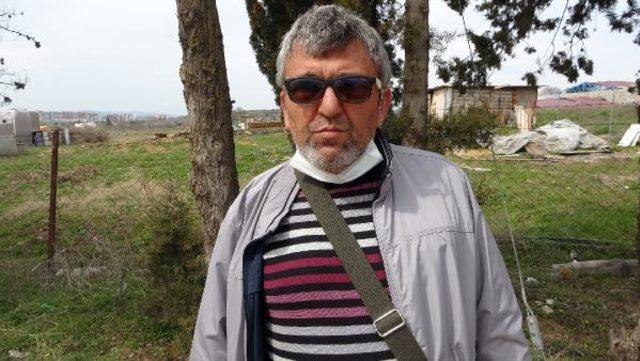 HE EXPLAINED THE LANDSCAPE HE ENCOUNTERED IN THE CARE CENTER
Mehmet Keskin, local Animal Welfare Officer of Çanakkale Purple Paw Association, spoke about the incident he encountered at the Çanakkale Municipality Stray Animal Care and Rehabilitation Center, where two dogs were dismembered yesterday.
Keskin said: "I volunteer in animal lover associations, I take care of animal shelters. I am looking for stray animals. We came back to the animal shelter yesterday. To take care of the animals, I gave food to some of them. Later, when I went to feed the animals on the other side, it was obvious that all the Pitbull dogs were hungry. They locked them all in one place, starving animals. They ate the weak. They ate 2, there are 3 left. It was already too late. One had just died. He was dead and another dog was mutilated and eaten. There were 2 dead animals. All three ate these dead dogs. After this incident, I spoke to the association. The association referred me to the gendarmerie. We filed a criminal complaint with the police. We will file criminal complaints where necessary," he said.
On the other hand, the Animal Situation Monitoring Teams (HAYDİ) of the Gendarmerie Provincial Command conducted an investigation at the Stray Animal Care and Rehabilitation Center of Çanakkale Municipality and collected statements from officers and Mehmet Keskin.
DHA
CLICK TO RETURN TO THE HOME PAGE

MSB announced! 2 people caught trying to enter Greece illegally

Foam party footage betrays the drug lords

A very striking survey of the voting rate of the IYI Party!