class="medianet-inline-adv">
This is the 4th floor of a regular 15 year old building in its own right. An extraordinary day is lived in 2+1 apartments. In the words of the realtor showing the house, "the day of acceptance is coming." The house, whose floors are peeling, whose parquet floors are waxed, and whose walls are painted, is going to meet its new tenant.
3 suitors visit the house at the same time. Yes, you read that right, 3 in one. Also, another group of three line up 15 minutes later. Even after them, another group of three…
One of the suitors visiting the house is a young man who has just started a job. He is there with his mother. They listen to the properties of the apartment. Tired of looking for a house, they are overwhelmed by ever-increasing rental prices. They want to get results as quickly as possible and take the rental business off their agenda. During the 2+1 house viewing, the real estate agent accepts potential tenants one-on-one and conducts a short "interview".
class="medianet-inline-adv">
When it is the turn of the teenager and his mother, he asks the question:
"How are you going to stand out? »
The mother replies: "I don't understand", surprised.
The realtor opens the question a bit more:
"There are 8 other house suitors besides you. The rental price has been determined at 7500 TL. What features can we offer that is different from others? Your job, property, etc.
The young man who is going to stay at home says that he has just found a job and now has a paying job. When the real estate agent sneers, his mother intervenes. Giving their last names, he said: "We would like to buy a house, but we couldn't find a house in this neighborhood with the characteristics we were looking for at the moment. Our assets are good, even if you want them…. I can give my portfolio manager's phone number at the bank as a reference. I will vouch for my son. I will also pay 6 months rent in advance. I think they can set us apart.
The real estate agent is happy to take notes.
Young and his mother wait, the host evaluation process continues.
In summary… If you are going to be looking for a house to rent these days, prepare a tight file first. Your work is hard!
CAN I BUY LAND DURING THIS PERIOD?
I have known Erden Timur, Chairman of the Board of the Nef, for many years. He is before us with a different excitement each time we meet. When I met my colleagues recently, he pulled another rabbit out of the hat. He explained how they grew and developed the land business they started some time ago.
class="medianet-inline-adv">
The subject interested me. Because in this period it has become even more difficult for many people to buy a house. But are land prices affordable? Does it make sense to buy land?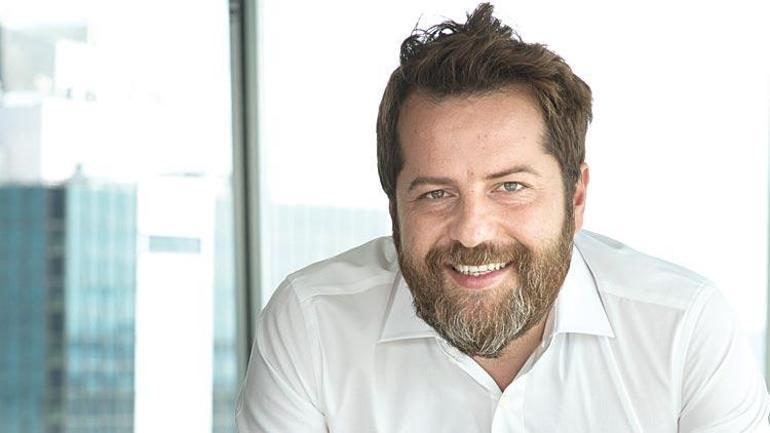 Erden Timour
Saying "yes", Erden Timur listed his reasons as follows:
"We worked for a place 6-7 years ago. Then we asked if it was a more profitable house or land. He said that more than 90% of the land is more profitable. But he doesn't there was no one selling the land institutionally.
As Nef, we buy the land. We make the subdivision, we take care of the road, the infrastructures, the electricity and the water. Depending on the size of the projects, we can also carry out Inner Nave projects. Nef projects can be damaged, but they will be more profitable because they increase the total value of the land. In short, by adding value to the places we take, we ensure that all stakeholders gain.
class="medianet-inline-adv">
THE NEW NEF EXPANDS WITH A NEW MODEL
You know, the land is either bought to build real estate on it or for an investment. It is expected at least 5-10 years. It remains empty at this time. By developing a solution to this situation of inactivity, La Nef has ensured that the land in its portfolio can be exploited for the duration of the investment. Erden Timur said, "We ensure that land is assessed under the folding house, which is Nef's patented innovation. We build farms on the land. We deliver a plot designed for social spaces, either with its farmhouse or with its small house on it. In some plots, we put a university there. We are making a lot of investments in the land to increase its value. We bring universities to some lands and different institutions to others.
class="medianet-inline-adv">
Housing prices have increased, rental prices are soaring. Let's see if Nef, who is present with a terrain model in such a period, will get the attention he expects…
TİMUR ANNOUNCES IPO PLANS
-The important difference that distinguishes our financial statements from others is that all assessments are made by global institutions.
In 2021, the total assets of the Nave, i.e. the size of its assets, increased by 80%. The assets of the company have increased from 6 billion TL to 11 billion TL.
– Nef equity is 3.5 billion TL. even the giant oil companies are far above.
-These valuations were made by TSKB and included in the financial statements after being audited by PwC during the independent audit.
class="medianet-inline-adv">
-The company's equity increased to TL 3.5 billion.
During this period, we have increased our capital by 560 million TL.
-After new investments in terms of industry and technology, we have a public offer project in London or New York 3 years later.
TERRITORIAL DEALERS ARE COMING!
Erden Timur said Nef Arsa's concession efforts are also continuing. By the end of June, the top 10 land dealers in the Nave will be open. Timur said: "We aim to open another 20 by July-August. We plan to reach 20 Nef Arsa dealers in Istanbul and 30 in Anatolia by the end of this year.
ARE HOUSING PRICES A BALLOON?
We also asked Erden Timur if the current state of house prices is realistic. Timur listed the reasons for rising house prices as follows:
– 76% of housing costs go to land and taxes, and the rest is financed by construction.
For years, it was said that there were balloons in the residence. We as an industry have always said otherwise, but we couldn't convince them.
Banks viewed the sector negatively due to bubble talk. Funding has gone down, supply has gone down.
– Turkey needs 700-800 thousand houses every year.
Nothing replaces the housing problem. The request continues.