As Operation Claw-Lock continues with many personnel and vehicles in northern Iraq, startling images and information continue to emerge from the area of ​​operation. In footage first published in A Haber, there were times when a dog found 4 members of the organization hiding in a cave during search and detection activities for terrorists at checkpoints in the Zap and Avaşin regions, where the operation continues. The locations of the terrorists who opened fire on the dog have been determined.
There are one hot development after another in Operation Claw Lock. As Mehmetçik takes control of many points, he also continues his research and digitization activities by creating temporary base points. National Defense Minister Hulusi Akar followed Operation Claw Lock from the Land Forces Operations Center late into the night and assessed the latest situation on the ground during the meeting he held with the commanders of the units participating in the operation by videoconference.
Striking images came from an area that was taken under control during the clean-up activity against terrorists. The video about the times when the sensitive-nosed dog found the members of the terrorist organization attracted a lot of attention.

PRESIDENT ERDOĞAN: WE ARE COMMITTED TO SECURE OUR BORDER
President Recep Tayyip Erdogan, in his statement, said: "Our objective with Operation Claw-Lock is both to rid Iraqi lands of the attack of the terrorist organization and to guarantee the security of the borders of our country".
MINISTER AKAR WATCHES CLOSELY
National Defense Minister Akar visited the Land Forces Operations Center at night and followed Operation Claw Lock. Akar, who held a meeting with the commanders of the units participating in the operation via video conference, received information on the latest situation on the ground and gave instructions.

MINISTER AKAR: THE OPERATION WAS VERY DETAILED
"So far, 30 terrorists have been neutralized as of this morning," said Hulusi Akar, Minister of National Defense.
National Defense Minister Hulusi Akar answered questions from reporters at the Turkish Grand National Assembly. Regarding Operation Claw Lock, Akar said, "The operation is going like steel. We continue to share all our activities with you in a very transparent way. To say a few words about this operation, while the place and time to come, a very detailed planning was done, there was good coordination.

WE ACHIEVED OUR GOALS WITH WITNESS
don't neglect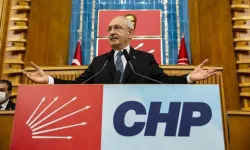 Kılıçdaroğlu: They cut off our electricity

After a long preparation, this operation was launched. As you know, on Sunday evenings and on those days, its activities continue successfully as planned. Claw is very handsome with high morale, great strength, and despite the harsh weather and trees there, despite the difficulties there, he captured his targets with great determination.

THE OPERATION CONTINUES
There are dozens of caves that will continue this operation, these caves need to be cleared one by one. Fortunately, the first phase went as planned. I wish God's mercy on our martyrs. What they did, of course, I want to emphasize, they really reached the level of martyrdom by advancing in front of Mehmet in front of their troops, while saying order and command.

THEY TRY TO MANAGE WITH LIES
We owe a debt of gratitude and we commemorate them with such respect, gratitude and mercy. Apart from that, my friends, from the conversations there, we see that the terrorists are extremely helpless, we see that there is no way out, and everyone knows that they don't. not try to manage these terrorists with lies and dreams."

Akkar said:
"On the one hand, it continues to work, in short, our goal is our wish, our wish is to save our nation from this terrorist scourge that has plagued our nation for 40 years, and I hope we save it. Our Work on this issue continues."
CRITICAL POINTS COVERED AND MILITARY BASES CREATED
Continuing his ground advance against terrorist targets, Mehmetçik established temporary base areas on the hills of Rubar, Hell, Karker, Küçük Cilo, Koordine, Şahin and Petrut in Zap, which he cleared of terrorists.
In the air-assisted ground operation, a ground search was carried out by the commandos in the areas abandoned by the terrorists who had to flee from Zap to Haftanin and Kandil.
LAST MINUTE DOGS ENTERED THEIR DEN AND FOUND MEHMETÇİK REFUSED
The moments when the sensitive-nosed detector dog found the 4 terrorists in the cave made the public proud. The footage said the terrorists opened fire on the dog, but he escaped unscathed and the traitors were destroyed where they were detected.