Those who live with a cat in their home have special things in the house that they share with their cat. Here are 10 things only cat owners will understand…
People who live with a cat in their home have an extraordinary life. Sometimes very funny moments can be experienced by sharing special things with the house cat.
Each cat has its own unique character. People's lives with cats are not the same.
However, there are still some common feelings that only cats can experience.
Here are 10 things only cat owners will understand…
1- NO NEED TO SET THE ALARM
We all set an alarm on our phone when we have to get up early in the morning. But people with cats often don't need an alarm. Having a cat at home means waking up in the morning sometimes to eat, sometimes to play, and sometimes because he is bored.
Sometimes they wake you up by jumping on you in bed, sometimes by knocking on your closed door or meowing. If the cat came to wake you up, you have no choice but to wake up.
2- CATS COME TO YOU WHEN YOU ARE EXPERIENCING EMOTIONAL MOMENTS
Cats understand your feelings…
A cat that loves their human will want to lie next to their human, sit on their lap, massage them, feel their human's condition when they are unhappy, sad, stressed or sick.
Sensing the situation, the cat spends time with its human for a long time. This is one of the most emotional moments between cat and man. It is a very happy and peaceful situation to see an animal's love and want to be with you feeling your bad moment.
Cats are a friend if any, and a child if any, and you feel that most at times like these.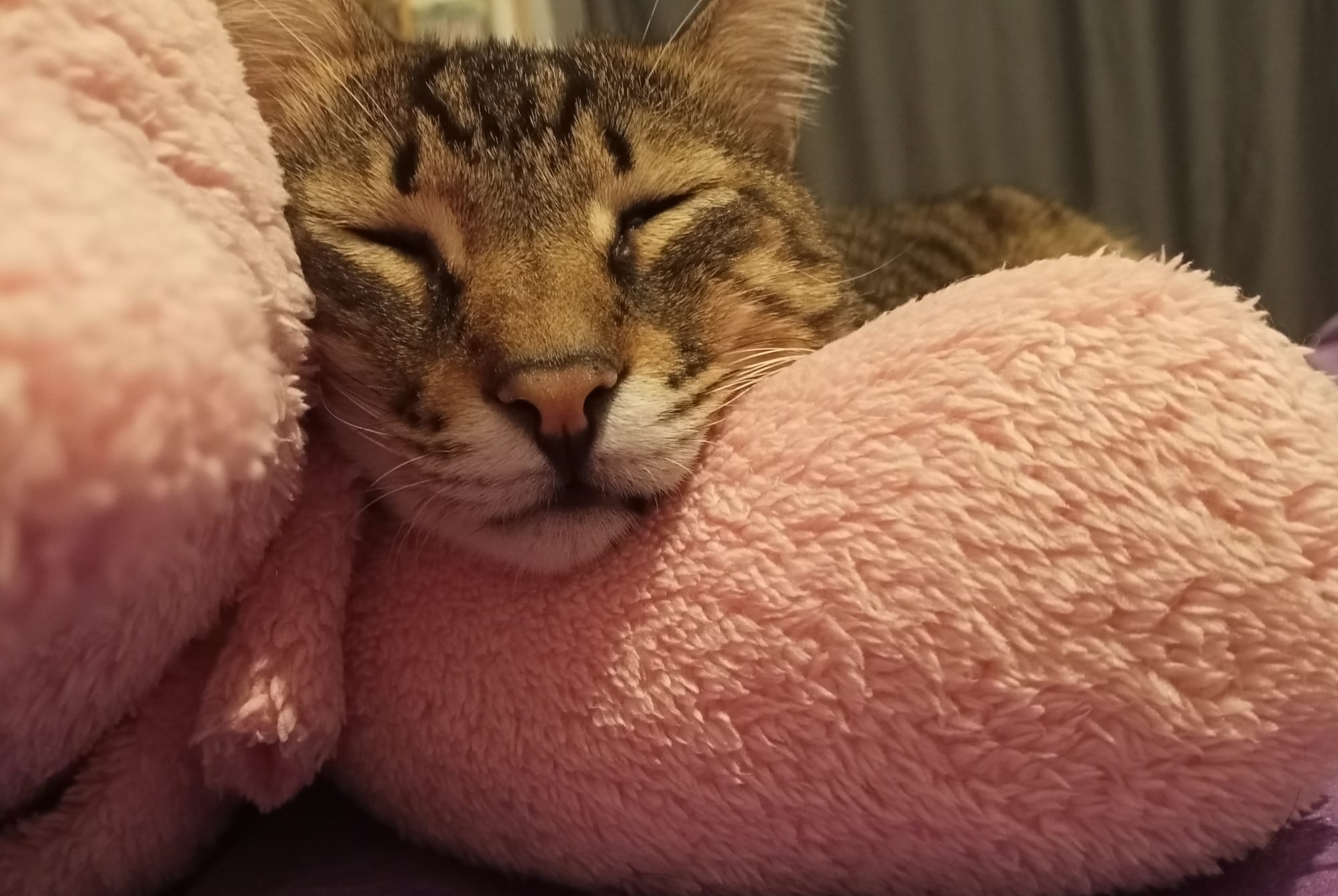 3- VERY SOFT AND PLUSH IS A CAT BED/PILLOW
Cats are animals that sleep almost half the day. Adult cats, in particular, can sleep for long periods during the day. While sleeping, they generally prefer to sleep on soft, furry, and stuffed objects. Soft places are their first choice, not only when they go to sleep, but also when they are sitting.
That's why blankets, pillows, quilts, stuffed animals, and stuffed animals in the house are cat bedding/pillows. If the cat has a habit of massaging, you may find that it prepares its bed by massaging this soft spot before going to sleep.
4- TRACKS OF NAILS
Sometimes we see nail marks on the hands, arms or feet of people with cats. Although it may look scary on the outside, it's quite ordinary for people with cats. When playing with the cat, sometimes the two sides may not be able to hold the adjustment, and the hands may suddenly scratch. Your feet, which you swing under the table and sometimes move under the duvet, can be considered a wonderful toy for the cat to jump and swing.
Trying to jump on your knees, you can accidentally put a fingernail on your body or pinch the cat for a kiss. In such cases, it is quite normal to have cat claw marks on the hands, feet and body. Of course, none of this means that the cat is "attacking" you for not doing it on purpose.
5-DIFFICULT WHEN CONSUMPTION OF MILK AND DAIRY PRODUCTS
Due to the lactose it contains, giving milk and dairy products to cats can cause them serious health problems and put them at risk, but we all know how much cats love milk and dairy products.
If you consume them in front of your cat, your cat may jump into your milk, suddenly miss a cheese on your plate, or suddenly find it paired with your yogurt in the bowl. At best, he will stand next to you and meow or climb on top of you so you can give it to him as well. This is why it is difficult to drink milk and consume dairy products with your cat.
6- UNDER THE SEATS AND THE BED
Checking under sofas and beds has become routine for people with cats. Sometimes even lying on the floor with the cat and checking the armpits. While you are vacuuming the house, sofas and beds should be removed because there are lots of toys, loops, and things you think you may have lost under these items. When cats are playing with an object or toys, they love to drag it from place to place.
When doing this, they often miss it under the beds or armchairs, then they can't get it. Some cats may hide their toys for later play. Sometimes he may ask you to return an item he smuggled under the seat while he was playing.
7- SHOCK HEAD
It's hard to convince those who don't know that cats headbutt, but they do know it. Sometimes they can touch your leg, your hand, and sometimes directly your face. The reason behind it is quite cute and innocent.
In fact, they do it because they love their people. They kind of caress their people with their faces. Sometimes, because they are itchy, they hit you with the top of the head and send you the message "scratch me". Almost every person with a cat experiences this behavior, which looks quite funny from the outside.
8- CAT ON THE HEATING
We mentioned how cats love soft, plush items and sleep on them all the time. They like warm things as much as they like soft things. It is possible to see the cats lying on the shelves when the radiators that we open with the onset of winter are warm. It is an excellent sleeping place for cats and a great pleasure when what they lie on is constantly warm.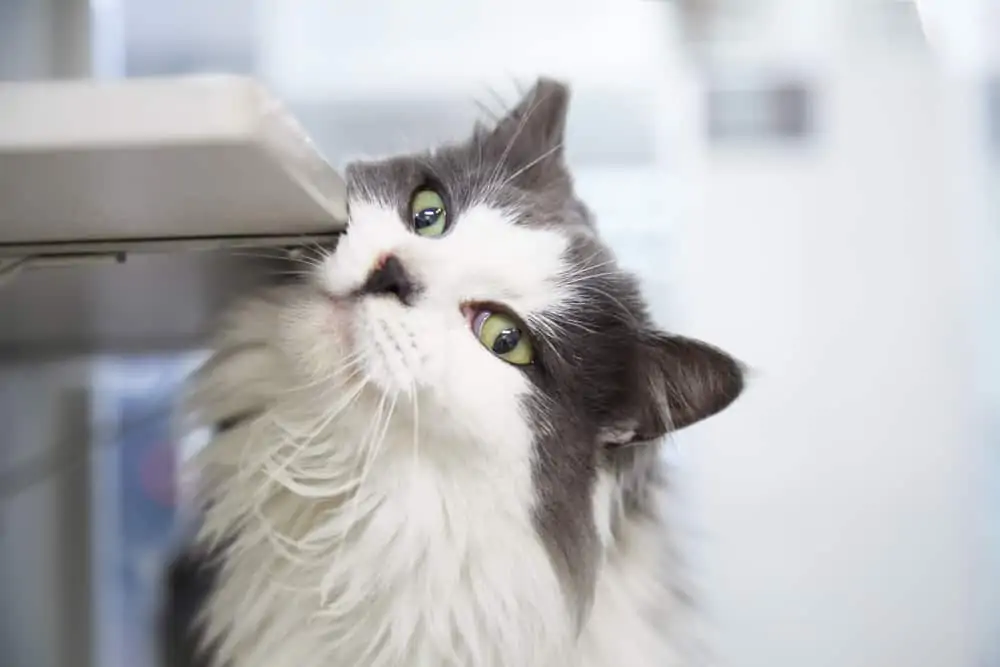 9- DIFFICULTY TO INSERT IN THE BED
It is true that cats sit and sleep in interesting places in the house. But sometimes there comes a day when you go to bed and you can see your cat lying in the middle of the bed and sleeping. In such a situation, all you think about is "how do I get into this bed". They make you feel like the real owners of the house are the cats. On the other hand, you find yourself trying to lie down in the part your cat has reserved for you because you can't stand waking your cat and don't want to disturb his comfort.
10- IMMEDIATE ITEMS
In houses with cats, an object can suddenly fall, something can break or fall over. This is normal for a house with cats. Various objects in the house can attract the attention of cats and can be toys for them. In such a case, we can see that the cat suddenly throws this object on the ground with its paw. Although he often does this out of playfulness or curiosity, he may sometimes do it to get your attention when he's mad at you.
Sometimes they may just throw it to the ground without even choosing to play with the item they dropped on the ground. Throwing things is a habit in cats that we can't quite figure out why. Sometimes we can witness them knocking something over by suddenly jumping somewhere, rubbing or trying to get through a narrow area.