Burak Kuru / Mehmet Iren
We visited Veliefendi racecourse on the occasion of the opening of the racing season in Istanbul. Here, there is no high-class horse racing environment and easy way to earn money that we see in movies and TV shows. But there is good fun.
class="medianet-inline-adv">
The race has just ended. Security guard Mehmet takes a folded piece of paper from his pocket and shows it to the man in the suit, who is holding a radio next to him: "Look, brother Mustafa, I took a note." Mustafa Abi doesn't seem very impressed: "So you say you said 5 wins. This advice always comes out after the race is over, for some reason. Mehmet also doesn't have a reasonable justification: 'What should we do? do us, brother? We say hello to Halil Bey and his wife every day. We talked to auntie last year, I even know the school situation of the children. But you can't say, "How's your horse, my brother, how are you?" as easily as you ask the man about his child?
We're in Veliefendi, and with a few exceptions, everyone who works, doesn't work, competes, or doesn't compete has a coupon or newsletter. We are surrounded by the elders of the racetrack, but no advice matches. But nobody says "I win". No matter who we ask the question "Who wins", we get the same answer: "Karataş".
The Schumacher of the Hippodrome
Halis Karataş is in the 27th year of his life as a jockey, which he started at the age of 14, and is Turkey's most successful jockey (18,192 races, he has 5,125 first places). Today, he is the center of attention at the racetrack, as he rode a horse for the first time after losing his wife. He is applauded at every race he takes part in. The belief that jockeys are very wealthy is also largely due to his accomplishments.
Well, is there really a situation that pervades this entire profession? According to Sadettin Boyraz, another experienced jockey, who has won nearly 2,400 titles in his career, this job is not as simple as people say: "In most countries, jockeys earn better than us. Jump win once; We have no contracts, no pensions, bonuses but no guarantees. They are often compared to footballers. The player has a contract. We are daily. Everything is verbal. 'Do you want to ride my horse?' "I'm going to ride." If you win, you win money. In other words, you will never fall off the horse to earn money, you will not be injured, you will be healthy, you will be fit and you will ride the winning horse.
Boyraz, who has been riding horses for about 25 years, may be a little pessimistic, so we ask the young people. Apranti Mustafa Çiçek has been riding horses professionally for three years. He has 30 races left to win to become a jockey. He was injured in his first season but recovered. Things are going well this year. "I won the first race I ran today and was second in the second," he said. "What determines victory or defeat? we ask ourselves. He replies, "Well, first of all, the horse determines". "He will have a good horse under him. And you'll read the race, and you'll give the horse anything he wants.
As for jockeys to live like superstars, we don't find what was expected of him either: "One day I ride in Izmir, the next day in Adana. I'm going to practice tomorrow morning. It's okay if we don't go out to exercise. You need to sleep after training. Then race again. If I gain weight, I will be banned from racing anyway. So even if we win, there is nothing to spend. If you don't ride, you can't win anyway."
It's raining tips from the sky
When you walk around Veliefendi long enough, tips start raining down from the sky, write two horses on your hand and set it on fire. We also get our coupon from Bedri Aydoğdu, a 29-year-old resident of Veliefendi. If you say, "Well, he knows a lot, why doesn't he put six out of six and call money money", the answer is, "Salavat depends on power". Meaning: The more money you have, the more you earn. If there is no money, there is no big coupon, if there is no big coupon, there is not much to win. He relates the situation of the grooms as follows: "There are 7,000 horses in Turkey. One of them wins the Veteran Run. Horses that win in normal races also meet a person once in their lifetime. He crosses you and you get away with the races he wins. But how many people have been here for years, no winning horse has met. He earns his living at minimum wage.
Veliefendi's "coyotes" are also famous. Each resident has a "coyote" memory. For example, director Ercan Turan. He became rich from his first days in Veliefendi, but only for a few minutes: "Second time here 25 years ago. I sell newsletters. I have all six. There were three people who knew. He gave 373 million with the money at the time. As soon as I said I won, they took the coupon away from me. I was very young. I had just arrived. There are a lot of coyotes here. Can anyone get it now? The environment has everything.
He laughs when he says, "You went from selling newsletters to being a manager, you also owned horses from time to time, and now you're considered a 'coyote'." He stops laughing when he says, "Will there be cheating in the race? ": "Thank you for having said it 30 years ago. Now the top prize starts from 30,000 lira and goes up to one million. If the man wins, he will get 10% of it. Who would pay that much money to keep a horse?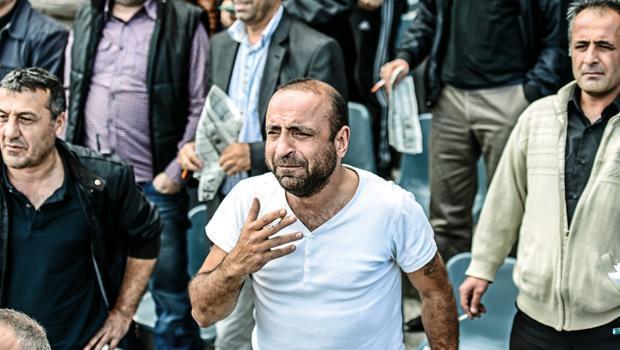 We watch the latest race on television at the box office. There are people around us trying to sell their first six to five foot pack. Alaattin, one of the coupon sellers, has not worked for 30 years. He comes every day and does six. Then he sells the "walk" coupon to those who are not as lucky as him. He lives on what he earns. After all, his life passes between Veliefendi and the Beşiktaş stand. At this time, a young man who came to Veliefendi with his girlfriend for the first time comes to ask where to mark to play his coupon. Our neighbors help us. After he leaves, we say: "Every day someone like that comes to ask how things are going. If he had said what to play instead of how to play. No matter the number 4, I would say 7 and 9, but… However, it is not necessary to say anything to the beginner. Those who know win less in horse racing. Whatever he gets, the beginner has his chance.
In short, Velifendi is a social environment, as if doing justice to Atatürk's saying, "Horseback riding is a social need for modern societies," both on its walls and on the official TJK website. However, it's hard to predict if that's exactly what Ata meant when he said "social."
class="medianet-inline-adv">
The horse is not easy to maintain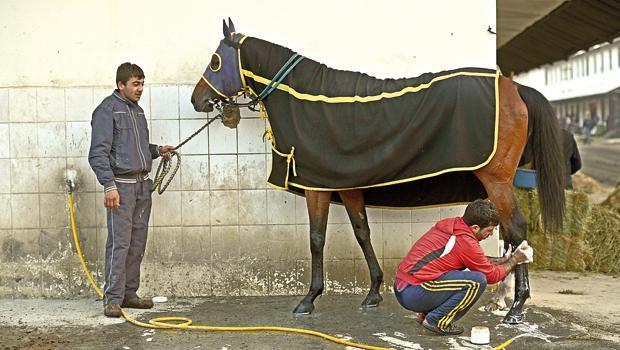 When you see the vibe in Veliefendi, you might have your sights set on becoming a horse owner and entering this magical world, but let's say from the start, it's not cheap. You can have the foal that you will buy at auction, depending on its potential, sometimes paying for a normal or even a luxury car. Of course, the care of the foal also hurts: it varies between 3 and 7,000 lira. This money is valid for one horse only. There are hundreds of horses. For example, Sürmeli Karaca, the legend of a period called Ağakaraca and the horse owner who is still not forgotten. Karaca owns more than 200 horses and she advises everyone: "There is nothing to get involved. It is a sport. There are those who know and those who do not know. I have two sons and a daughter. One of my sons studied in England. The little one leads my horses in Izmir and the big one in Istanbul. My daughter is also on TV.
class="medianet-inline-adv">
There's a drink, there's a race
The Veliefendi Hippodrome remains the only place where you can watch sports competitions while consuming alcohol. The people, who once pursued their right to burn down the stands due to protests over irregularities in a race, do not seem to have any intention of giving up their passion. Entrance to Veliefendi to watch the race costs 2 lira for men and 1 lira for women as an incentive. There is also a picnic area in the racecourse. It is possible to meet even those who make barbecues there. At the Hippodrome, which promises entertainment for all, it is possible to dine in the lodges as if you were at the restaurant. Entrance ticket to the lodge. Don't worry, it's 20 lira for 2 people, 35 lira for 4 people. If you don't like it, you can go to the VIP section: 50 lira for 4 people, 75 lira for 6 people. Isn't it calculated? Apart from that, the money you will give for your food and drinks is not much. It is possible to get away with prices below the Istanbul average.