Expert psychologist Soysal: "We should explain the love aspects of animals to children by emphasizing them" noted.
The media in Turkey extensively reports attacks on dogs living on the streets.
With the increase in news recently, it is believed that homeless animals living on the streets are aggressive and children are the most affected by the situation.
Specialist clinical psychologist Özlem Soysal said the reason for the increase in attacks from dogs living on the streets is due to the restriction of their living spaces, and said parents are responsible for overcoming trauma in children.
"INDIVIDUALS ARE NOT BORN INTO THE WORLD FEAR OF ANIMALS"
Specialist clinical psychologist Özlem Soysal pointed out that individuals are not born with a fear of animals at birth, and that it is a situation that is instilled in people over time and in daily life, with family and environmental factors.
Soysal noted that in this process, dog and cat phobia-related anxiety will emerge the most.
'IF THERE IS SOMEONE WITH A PHOBIA, THAT CHILD GROWS UP FEAR OF ANIMALS'
Stating that children will bond over their love for animals, Soysal said: "However, these situations can change. No child knows the animal. Different situations can be experienced in the animal recognition process. Especially if there is a parent who has a phobia, that child also grows up with a fear of animals. noted
Stating that children act by mimicking their surroundings, Soysal said, "Because they experience the situations they see around them. Often the most important thing in such situations is the role of families. How can families instill love in their children? He spoke
"THEY SHOULD INTRODUCE ANIMALS TO CHILDREN IN THE EARLY STAGE"
Soysal went on to say, "In the first place, they should introduce the animal to their children. How to approach an animal, how to love, how to bond. After introducing this, they should be able to leave the child and pet alone.
"Because the child does not know how to care for the animal without knowing it. In these cases, when the cat or the dog is in pain, if the child grabs the cat's tail and pulls it directly, he starts scratching the child directly because it hurts. "When the child begins to hurt himself, he may change his attitude towards animals in a different direction to the negative side," he said.
"The family is traumatized. Since the child does not know how to fight it, he begins to be afraid in this situation. When this fear is confronted with an animal resembling it in the future, it becomes dizzy, nauseous, sweats in the body, and even comes to such a state that by trying to escape it, it can face a dangerous situation.
"For example, while the child was walking down the street, he was attacked by an animal before, and he came face to face with this animal, he met it on the street. As the child does not know how to approach him at this time, he will try to escape in panic.And during this escape, it could be a rush to the street or a fall from somewhere.This is a dangerous situation.When children experience such trauma, we parents are the roles they will most support here.
"WE NEED TO TALK TO CHILDREN ABOUT LOVE OF ANIMALS"
"We suffer these attacks because we take away their living space. Guys, it's us. We had a quarantine process. We were all angry as we stayed home. The same goes for animals. When we introduce animals to children, we should explain them by emphasizing their loving aspects rather than their predatory and wild aspects.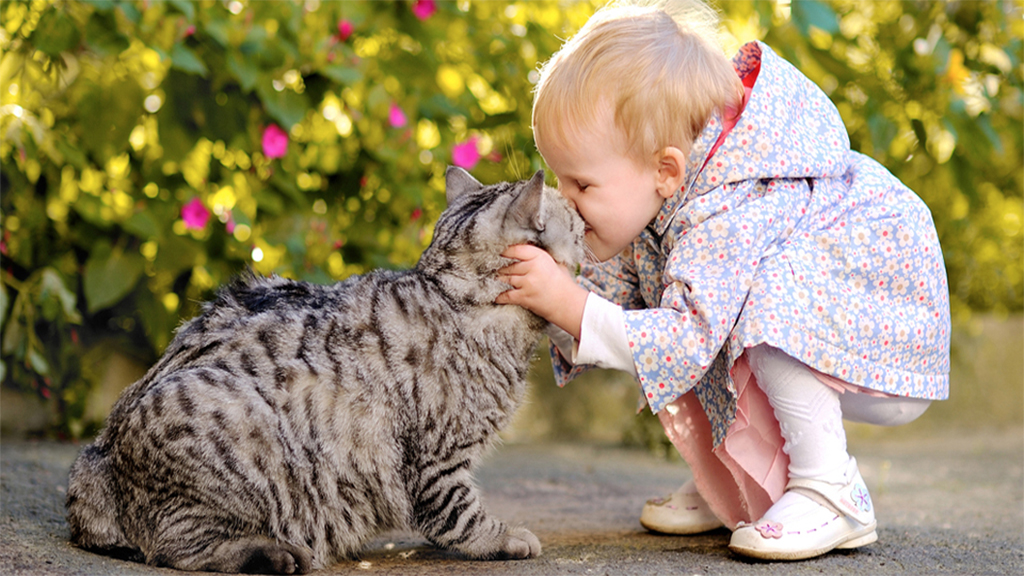 "I THINK ALL PARENTS SHOULD RAISING THEIR CHILDREN WITH A PET"
"We have to make him touch slowly. Then, after instilling love in children by making pictures and animations about it, we should put it face to face with animals.
"Right now, I especially think that all parents should raise their children with a pet. One of the most important features of this is that it helps children heal both spiritually and emotionally. And l he child becomes confident. The child learns to share. The child knows his own responsibility in this process. In fact, he takes responsibility for an animal without realizing it.