Murat Pınar, the father of Mahra, who was hit by a truck while fleeing stray dogs and died in hospital, said he will continue his fight until there is no no more stray dogs on the street.
Mahra Melin Pınar, who was hit by a passing truck while trying to escape stray dogs on March 5 in Belek district of Antalya's Serik district, died on March 28 at the hospital in training and research from Antalya, where she was nursed at the age of ten.
After the event that shocked all of Turkey, little Mahra's tombstone was fashioned into the shape of a "winged angel" and a photograph was hung on it.
The middle of Mahra Melin's tomb, with the inscription "You are in our hearts", was also built in the shape of a heart. Friends leaving flowers at Mahra's grave, "Mahra Melin we love you so much", "We will never forget you" He also left his notes.
THE SEAT IN THE SERVICE OF THE SCHOOL IS LEFT EMPTY
The bus driver, who took Mahra to her school, laid her photographs and flowers on the seat she was sitting on.
The grieving family placed their favorite toys, mask and hat on Mahra's empty bed.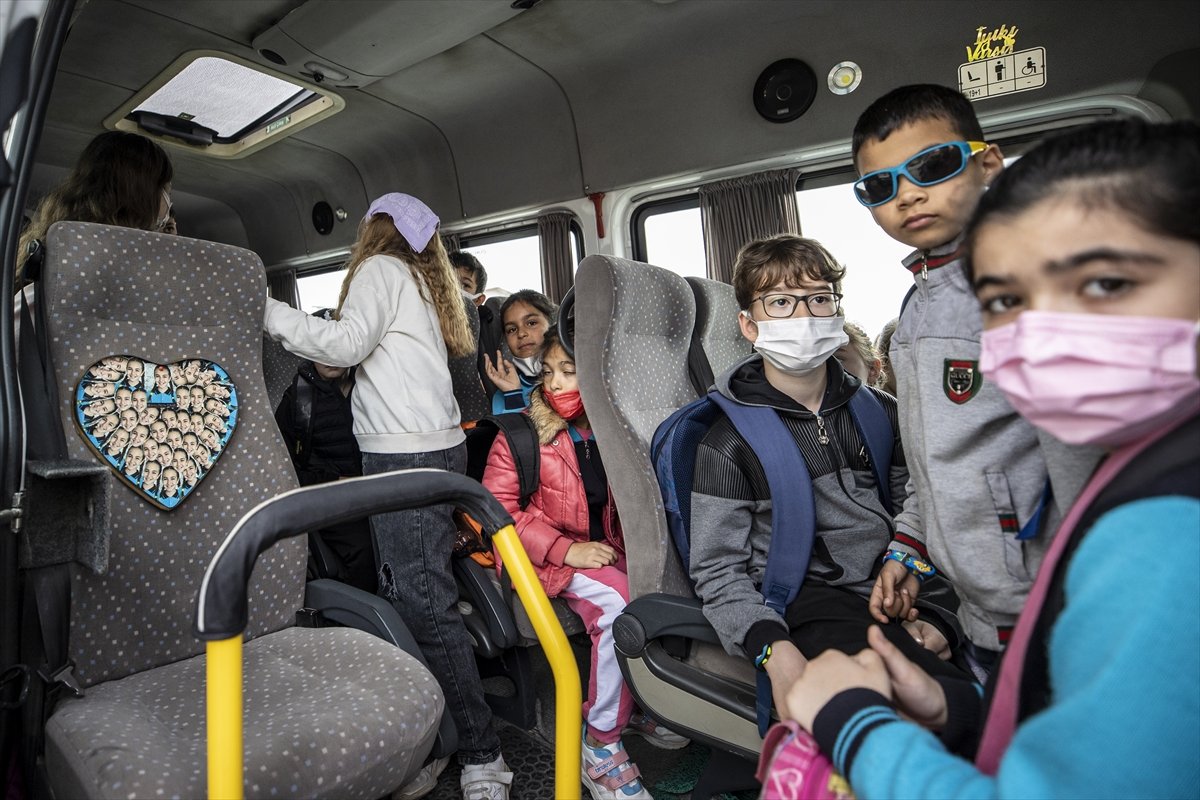 FATHER PINAR STARTED THE FIGHT
While her mother Derya Pınar slept with her toys in her daughter's bed every night, father Murat Pınar started a struggle to prevent another child from being harmed by dogs.
As the legal process continued, the family received support from the art world. Some artists, especially Yeşim Salkım and Yıldız Tilbe, supported the family.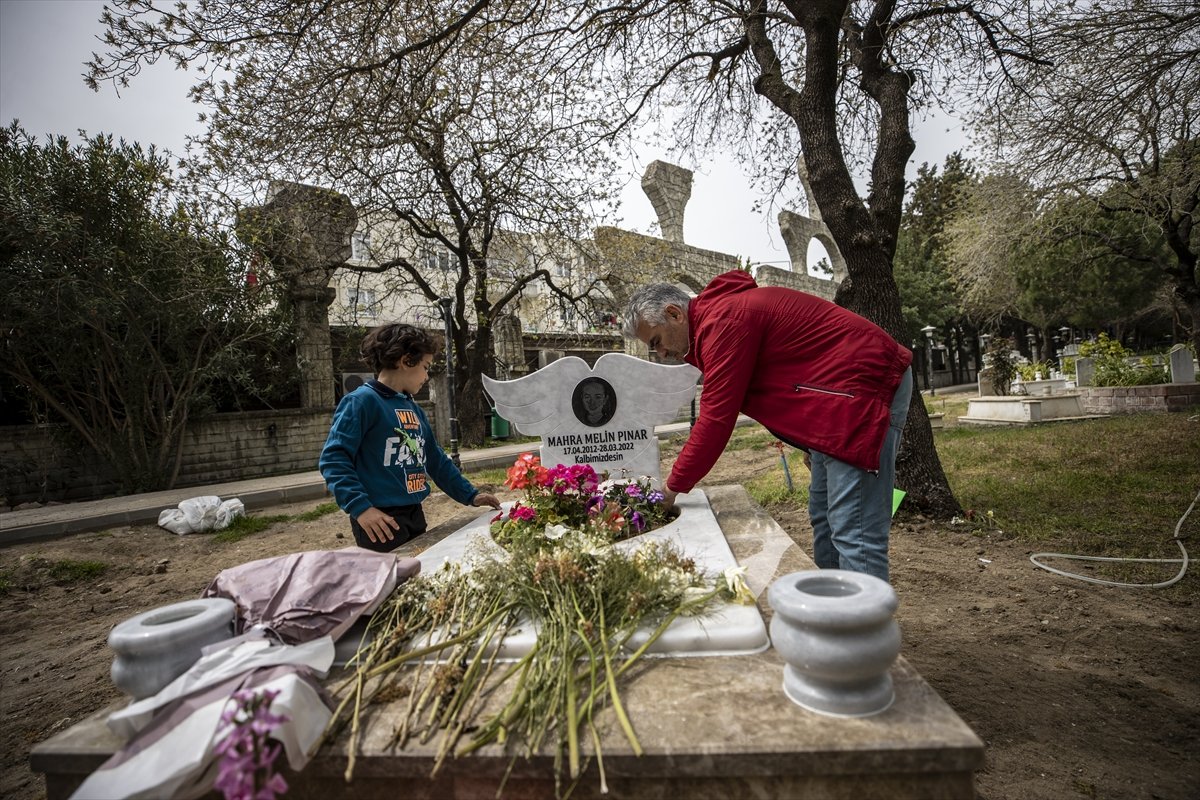 "I TRIED TO WAKE UP BY MASSAGE"
Mother Pınar, who shed tears as she touched her daughter's belongings, said she tried to wake Mahra by massaging her in case she might react and get the blood flowing during the treatment process.
A child trying to escape a dog in Antalya was hit by a truck
HE WANTED IT TO BE ON THE TGNA AGENDA
Placing Mahra's photos on his desk, Pınar expressed his experiences with the following words:
"She has her favorite toy, Layla Roza, and other toys in her bed. Layla used to dress Roza in her own clothes. He used to put his little cat named Mia, whom he had loved since he was baby, in his bag and take him to school."
Pinar said they want the issue of stray dogs to be on the parliament's agenda.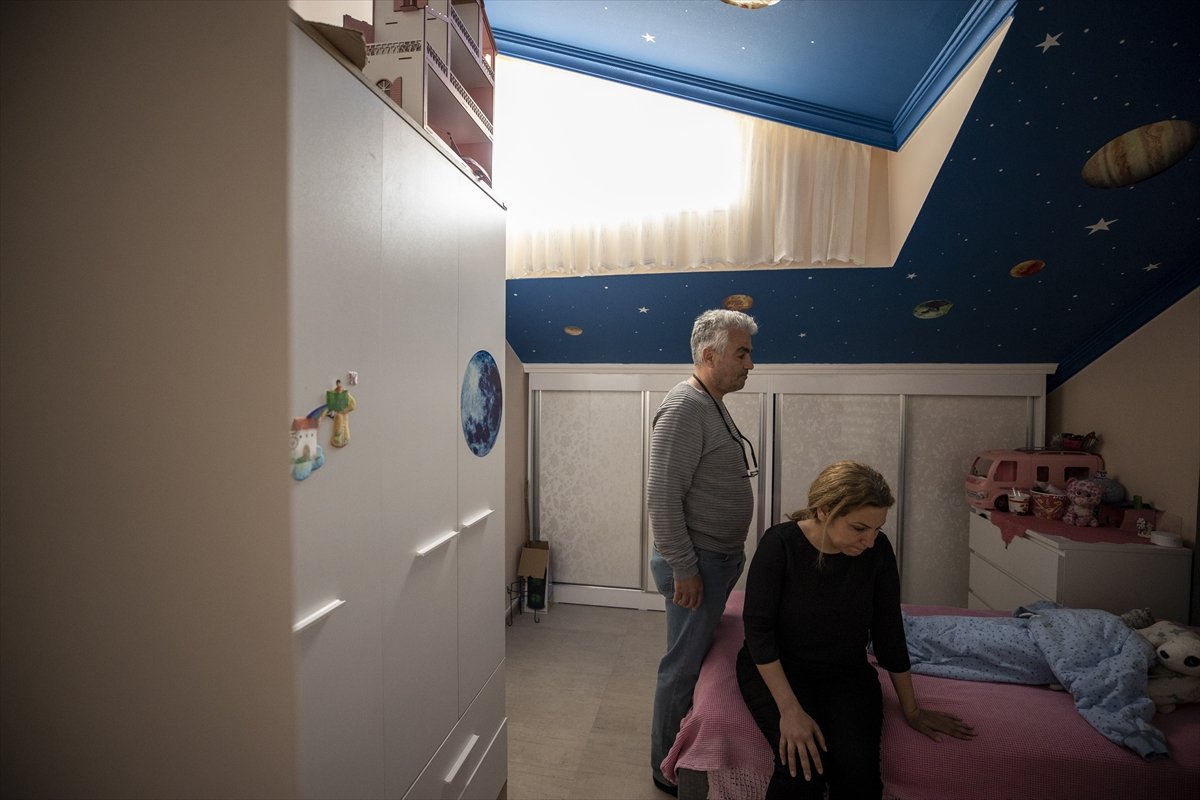 "I AM ONE OF THE PEOPLE WHO FEED AND LOVE ATTACKING DOGS"
Stating that animals are injured in dangerous environments on the streets, Pınar said:
"Until the day of the accident, I was one of those who fed and loved the dogs that attacked Mahra. I had laid down a blanket because they were cold in the cold. I never would have thought that they would hurt me.I grew up with cats and dogs, we are an animal loving family.I also raised my children to love animals.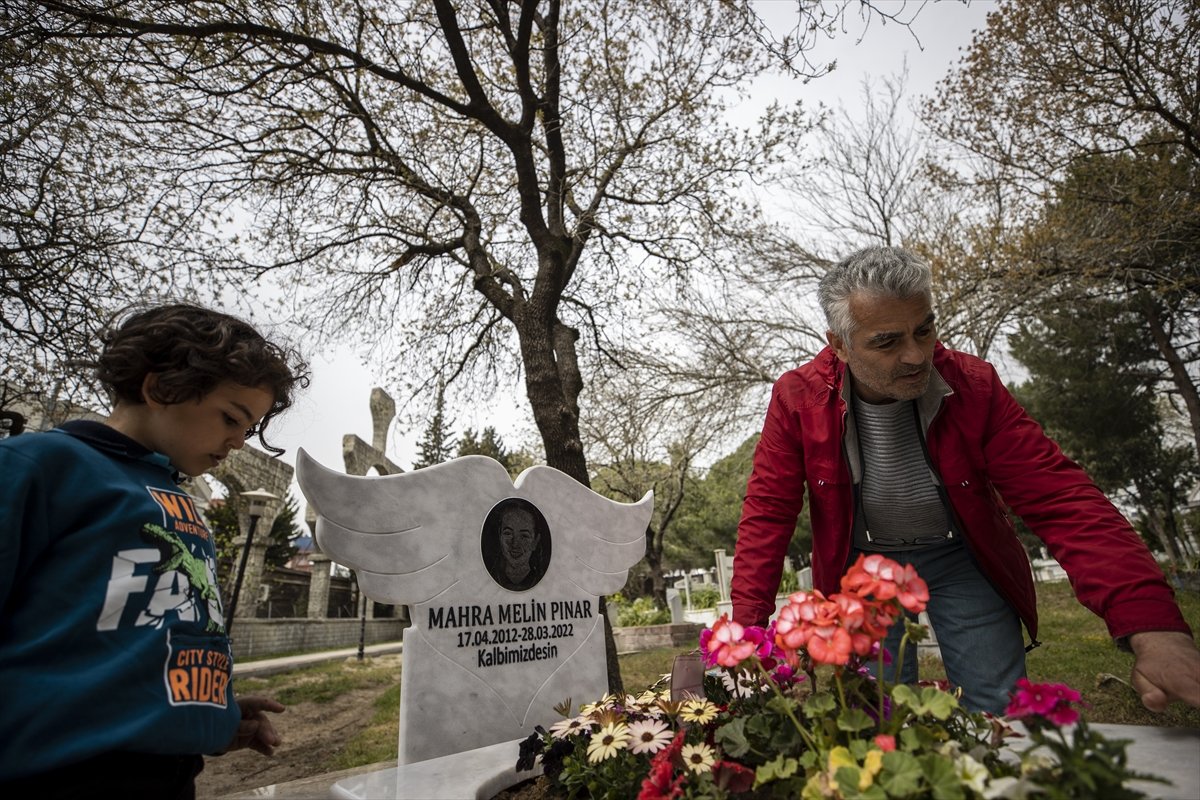 "DO NOT BE AFRAID, I SAID DOGS DO NOTHING"
Mahra was very fond of cats and dogs. "Don't be afraid, the dogs don't do anything. I was saying. I didn't know there was such danger. Don't let other kids get hurt."
"NOBODY SHOW THEIR CHILDREN BECAUSE OF OWNED DOGS"
Stating that they exchanged ideas on what to do while tuning into TV programs, Pınar said they have two other children, ages 8 and 1.5. "I have to fight for other children for my children. They provoke a lot on social networks. We registered it, we are going to file a criminal complaint. Nobody will put their children on display because of stray dogs.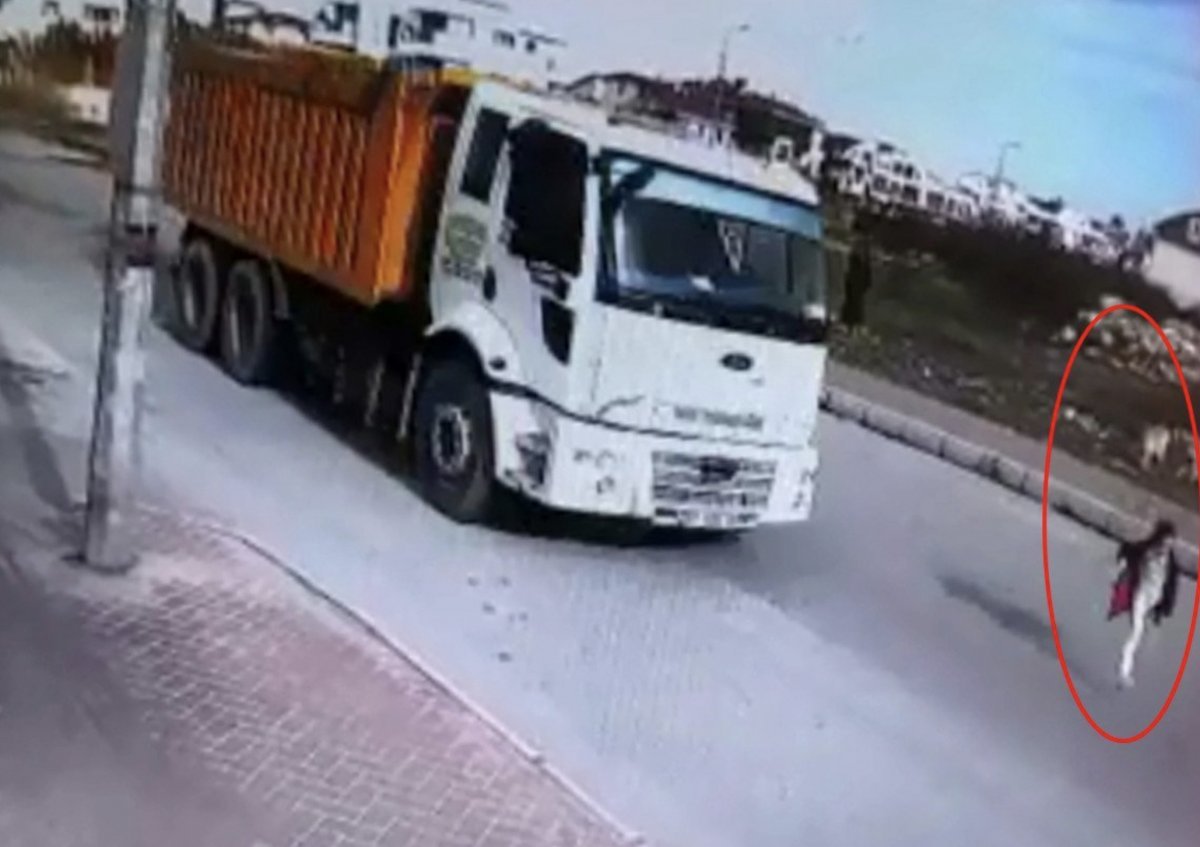 "MAHRA DIDN'T DRIVE, THEY DIDN'T HANG BUT THEY ATTACKED"
Let's spend our energy so that animals live happily in safe environments. Mahra didn't provoke those dogs, they weren't hungry, but they attacked." noted.
"I WILL CONTINUE THE FIGHT UNTIL THERE ARE NO MORE PERSONNEL ON THE STREET"
Father Murat Pınar said that April 17 was his daughter's birthday, he was able to enter her room 9 days after losing her, and he misses his daughter very much. "My daughter's lawsuit continues. Separate lawsuits will be filed in relevant locations. Our process will continue, I will never give up. I will continue my fight until there are no more stray dogs in the streets. I promised my daughter before she passed one way." noted.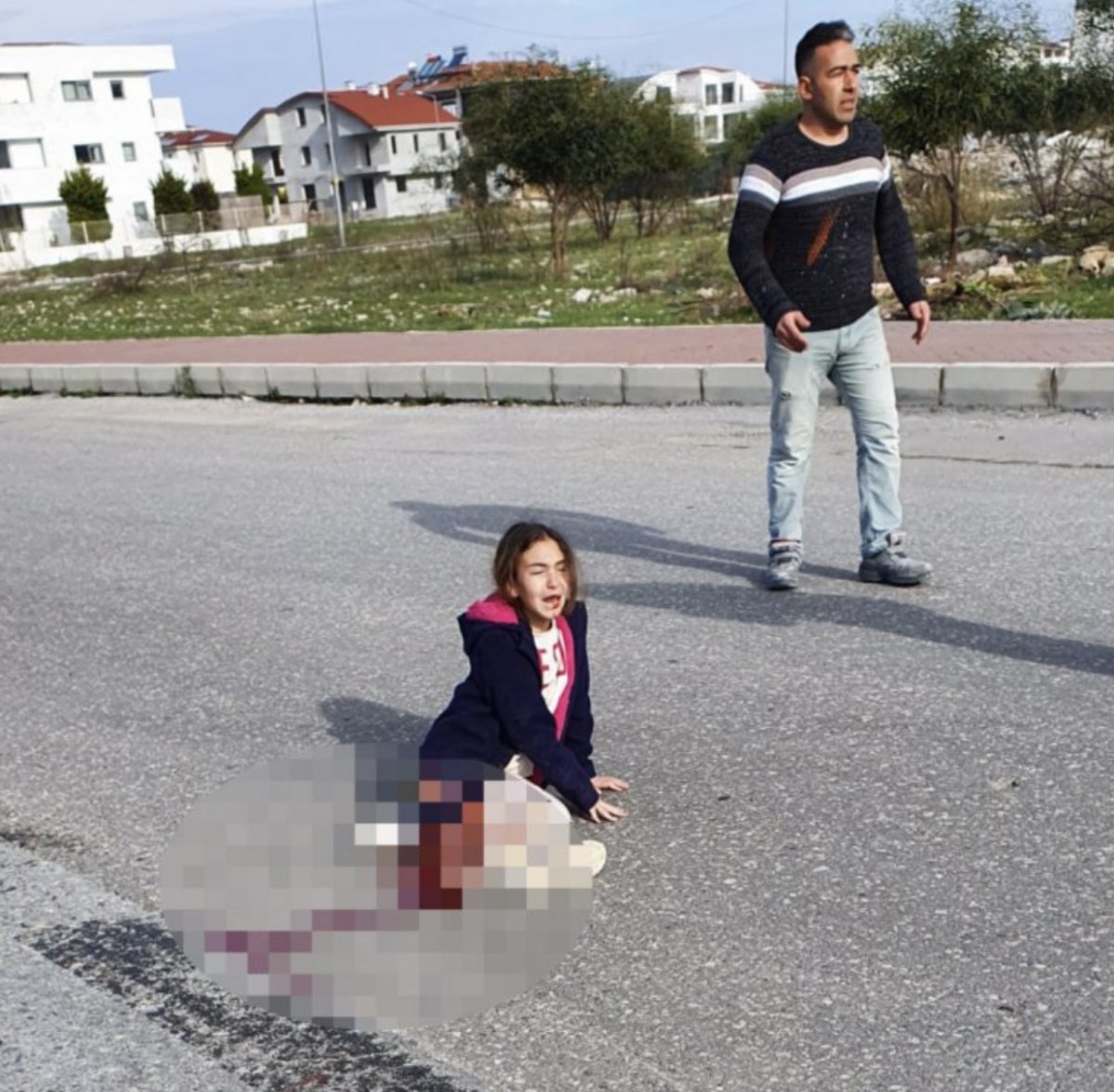 "GREEN SALKIM, WE KEEP MEETING YILDIZ TILBE"
Pınar said Mahra wanted to be a good athlete in track and field. "My daughter, you are an angel, you just don't have wings." Every morning he got up and came to us, 'Welcome my sun, your wings are not spread.' I used to say. Now he has become a winged angel. My Lord gave him a task, he took him with him. I fight so that children can play comfortably in safe streets so that other angels do not die. We are also looking for artists, we are in constant contact with Green Salkım and Yıldız Tilbe. They promised Mahra, they said we won't let go until this problem is solved. made his assessment.