Did you know that there are animals behind the scenes of songs that take place in every period of our lives from past to present? Here are the animal and song stories that inspired the writing of beloved songs
Barış Manço – Küheylan:
The word Küheylan is a concept that expresses the strong and enduring type of horse in the Arabian breed.
Küheylan is a concept that designates a type of strong horse among horses. Couriers are introduced as a type of horse that is distinguished by its fast, nimble, and nimble nature.
In an interview for this noble horse that inspired this song by Barış Manço, he caught the eye with the words "The name of the song, Küheylan naturally, will play a horse in one of the main roles in the music video".
Part of Barış Manço's song:
I run like a steed without tripping
I'm in an ocean and I'm still fighting the waves
I didn't sleep anymore today and I scribbled something
I always opened my door so that maybe one day you come.
Barış Manço – My friend the donkey:
Barış Manço wrote the song "My Donkey Friend" for children. Barış Manço, who wants to see children happy and loves them very much, therefore dedicated this song to children.
We know that when writing this song, Manço was inspired by the famous musicians of Bremen, a classic for children.
Here is part of my friend the donkey's song:
I remembered you again yesterday, my eyes filled with tears
Those sweet days have become a memory
Separation has come, you have to endure
i miss you so much my donkey friend

My friend is woman, my friend is shek, my friend is ass
Zeynep Dizdar – Excerpt from an animal diary:
This song, which is one of the most enjoyable and different songs in the history of pop music, was written and sung as a "love" song in the language of an animal.
Some of the lyrics are as follows:
If you don't love yourself, forget it.
I'll love myself when I'm human
If you don't love yourself, you can't love anything.
I called you in a human language
Musa Eroglu – Telli Turnam:
Musa Eroğlu told the longing and love for the person he loved in the best way in his work Telli Turnam.
The crane is one of the important symbolic animals used in classical and folk literature and has been used in many works from past to present.
The crane figure has been used in popular literature to express such phenomena as messenger, symbol of kindness, daughter, beauty, homelessness, fertility, desire, ambassador.
Musa Eroğlu also lived abroad, apart from the one he loved. He sent the glad tidings of his longing, joys and sorrows to his beloved with crane.
Kazancı Bedih – I dive into lakes like a green duck:
Here, the poet compares himself to a green duck. Male ducks are green, female ducks are grey.
According to the story, the reason why the poet compares himself to a green duck is the death of his beloved.
Because if the female gray duck dies, the male green duck lets himself into the lake from a high place and dies hitting the water. Ozan also wants to die this way because of the death of his beloved.
According to the story, the poet never wanted to leave his beloved. For this reason, he also wants to meet in the afterlife.
In these lines, he asks and wishes that his beloved does not forget him.
Some of his words are:
I dove in the lakes like a green duck
I dove in the lakes like a green duck
You had me falling from tongue to tongue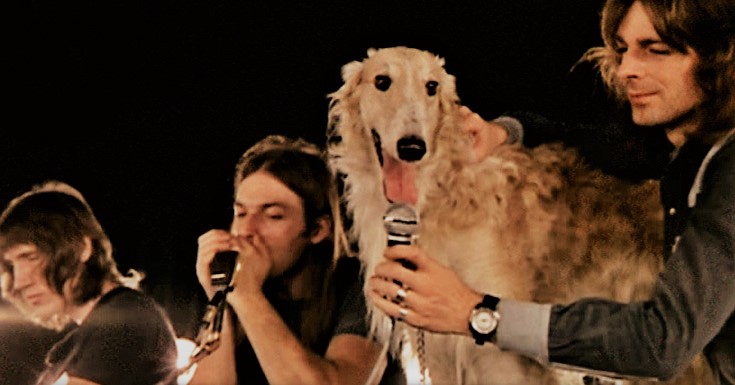 Pink Floyd – Seamus the dog:
We got acquainted with these types of songs not only in our country but also in other countries. One of them is the famous Pink Floyd…
Seamus' barking inspired a blues song, and the song is named after him. Later, the song appeared on Pink Floyd's album "Meddle" (1971).
The band's guitarist, David Gilmour, who apparently took care of Seamus temporarily, recounted how Seamus barked whenever he played guitar. he noticed. Gilmour later included the song on the album.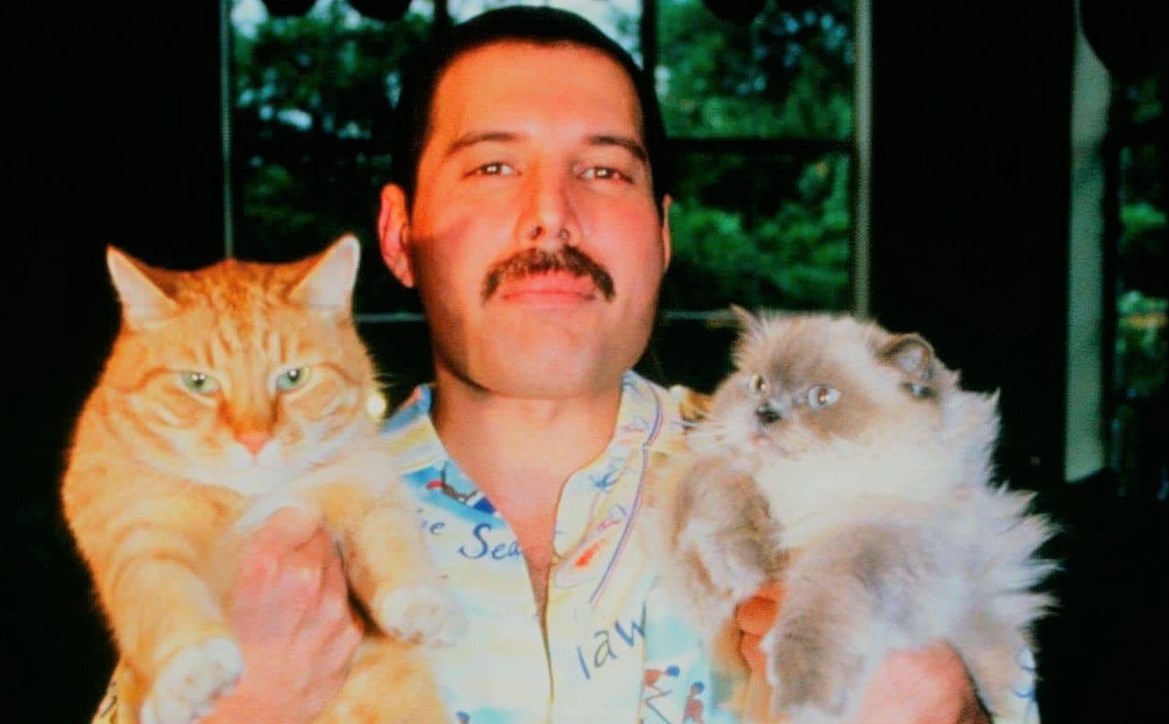 Freddie Marcury – Delilah:
Another example that proves that animals inspire songs comes from the song Freddie Marcury. Delilah was the name of Freddie Mercury's favorite cat. The Queen lead singer has shared her London home with many cats.
This song, inspired by Freddie Mercury, was included in the album "Innuendo" and was released in 1991. It is said that the famous singer loved her cat very much, and Delilah stayed with her owner throughout her illness until on the day of his death.
It has been alleged that one of the last things Freddie did before his death was to love Delilah. About his cat, Mercury used these phrases:
You cannot be resisted. You make me smile when I'm about to cry. You give me hope, you make me laugh and I love it.
Miley Cyrus-Pablow:
Miley Cyrus, who loves animals very much, dedicated the song Landslide by Fleetwood Mac during one of her concerts to her now deceased dog Floyd because she used to listen to the song with him at the era.
He also wrote a song which he dedicated to the old puffer fish after he died. His fish was called Pablow, which is also the name of the song.
Some lyrics of Miley's song:
How can you love what you've never touched?

You live underwater but I love you so much.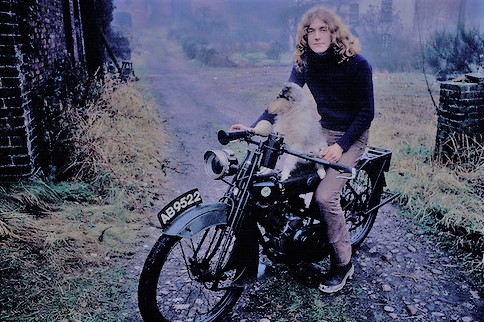 Robert Plant – Walker:
Strider was the dog of Led Zeppelin singer Robert Plant. He named it after one of the main characters from The Lord of the Rings.
Interestingly, Robert liked to make his dog bark. Plant talked about his dog:
Tell all your friends in the world that there is no better friend than a blue-eyed dog.
Norah Jones-Ralph:
Singer, songwriter, pianist and actress Norah Jonas on her album The Fall (2009), There's a song called Man of the Hour. The song is about the poodle Ralph.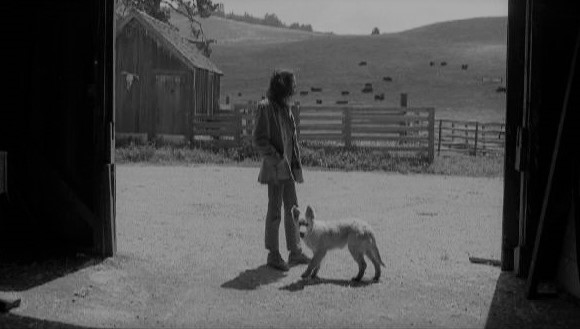 Neil Young-Elvis:
In his song Old King from his album Harvest Moon (1992), Neil Young has this to say about his dog Elvis, who went on tour with him:
Neil's words for the dog that inspired his song:
This ancient king was my friend, I have never met a dog half as good as him. Maybe I'll find it, you never know 'cause I got a long way to go.
Eric Clapton – Jeep:
Eric Clapton released the song There's One in Every Crowd in 1975, which he used as album cover, with a picture of his dog Jeep.
Additionally, it inspired the instrumental song I Remember Jeep, written by George Harrison, a good friend of Eric..
He also included this song on his 1970 trio album, All Things Must Pass.
Paul Hayden – Woody:
Paul Hayden had a cat named Woody, and the animal is said to have run away every spring and smelled dirty. Then he would somehow get home. Later, this song written for Woody was included in the album Elk-lake Serenade.
The words of the author and singer:
If every spring, when the grass is growing and there are birds in the trees and the sun is shining, I would worry that you didn't need me.
Paul McCartney-Martha:
Paul McCartney is known as a member of the Beatles and a solo singer. But he is also one of the animal rights activists.
His connection to English Sheepdog Martha is well known to all and he has been featured in many of the foursome's photo shoots.
The album, titled The Beatles but commonly referred to as The White Album, was released in 1968.
The songs dedicated to McCartney's Martha play at the beginning of Part B of the first disc, and the lyrics are as follows:
Martha, my dear, you have always been my inspiration. Please treat me well.
Amy Winehouse – October Song:
Amy Winehouse wrote this song in memory of her pet canary, named after famous movie star Ava Gardner.
Saddened by the loss of Ava, who wakes her every morning chirping and flapping her little wings, Amy bids farewell to her beloved bird by burning wood and singing Lullaby Of Birdland.
Aimee Mann – Goose Snow Cone:
While writing this song, Aimee Mann was inspired by a photo of her friend's cat named Goose, which looks like a snowball with its white fur.
The real Goose, a very cute and photogenic cat, starred in the music video for the song.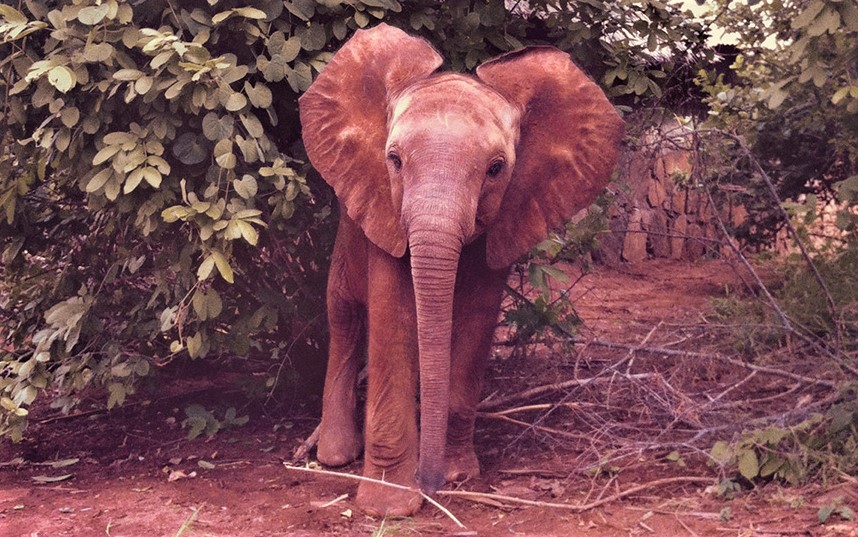 Damon Albarn M. Tembo:
Damon Albarn M. He wrote Tembo as a tribute to a baby elephant he met in Tanzania.
The baby and orphan elephant, Mr. He called him by the name of Tembo.
System Of A Down – Kill Rock N' Roll:
While it may seem like a song about dead rock stars at first glance, there's a completely different story behind the Kill Rock N' Roll song.
Guitarist Daron Malakian wrote this sad song the day after accidentally hitting a rabbit.
Malakian quit after the accident and named the bunny Rock N' Roll.
The Staves – Eagle Song:
The Steves are a group of three sisters who have been making music together since childhood.
The band wrote the song inspired by a bald eagle flying towards them as they strolled by a lake during their trip to America.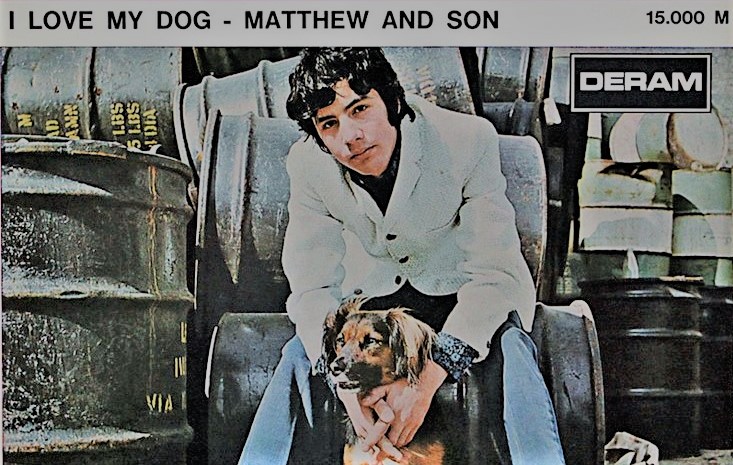 Cat Stevens – I love my dog:
Cat Stevens, also known as Yusuf Islam these days, wrote his first single, I Love My Dog, in honor of his dachshund dog, who he found tied to a post when he was young.
When no one found the dog, Stevens adopted him and raised him from infancy until now.