class="medianet-inline-adv">
Director of Van Cat Research and Application Center and staff member of Van Yüzüncü Yıl University Faculty of Veterinary Medicine Prof. Dr. Abdullah Kaya said:
WILL STAY IN THE PRIVATE AREA FOR 2 MONTHS AND A ROOM
"The first Van cat of 2022 was born in our establishment. Our new puppies opened their eyes to the world. Their mothers will now feed their little ones in the private space reserved for them for 2 and a half months. We will also do all health checks and maintenance. After 2.5 months, vaccination programs will begin. 15 days after the end of the vaccination program, the new puppies will be brought to the puppy room. We do not take visitors there while the mother and her young are in postnatal care because the mother is stressed. There are over two hundred cats here. It is not possible for us to name each cat because there are so many. That's why they all have ID numbers. Information about parents, grandfathers and grandfathers is kept in the system through these numbers.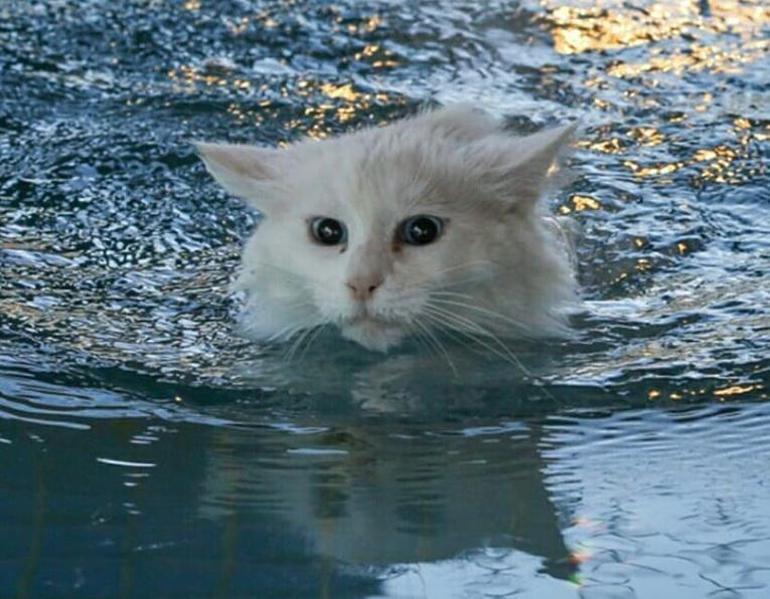 FROM THE PRIVATE DORMITORY TO THE POOL
This facility was established 30 years ago with the cooperation of our university and the Governorate of Van, after the extinction of the Van cat was endangered. The main objective of the facility is to preserve the original forms of this special breed and reproduce it in a controlled manner. Male cats, queens and kittens are kept separately in the establishment. For their comfort, the dining room, the dormitory and the walking areas have also been organized into separate zones. We also have a birth center with 20-25 pavilions, where there are separate rooms and birth boxes. Here, mother cats give birth and nurse their kittens for 2 and a half months. Everyone has their own bed in the dormitory. There is a 300 square meter area for walking and there are climbing toys and tools in this area. In addition, they can have a good time in sand pools and swimming pools. Entrance and exit to the promenade, dining and dormitory areas are free. We try to provide them with the most luxurious environment possible in a closed system.class="medianet-inline-adv">
PUBLIC VISIT
Van Cat Villa is open to the public. We stopped this practice due to the pandemic, but now visitors can visit the whole facility and have the opportunity to love animals at the same time, and our visitors can buy yearling food and feed the cats. The entrance fee is 3.5 liras. The income from here is used for the care of the cats. This is where we receive our small expenses. However, the expenses of this establishment are borne by the rectorate of our university.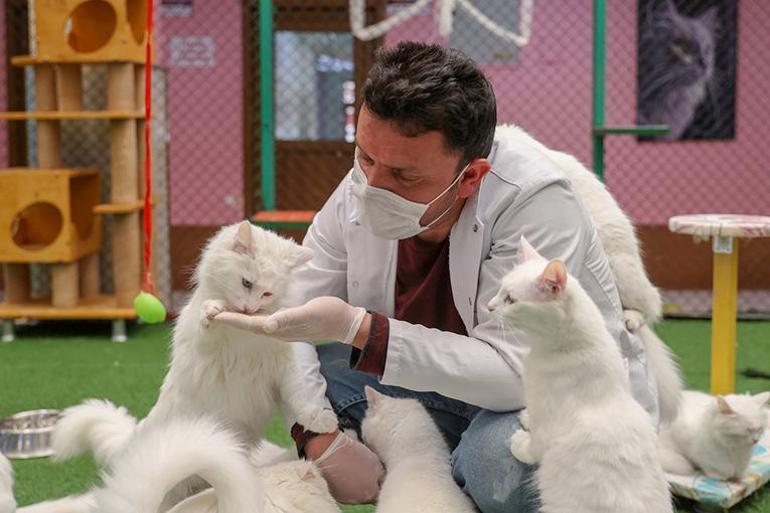 WE ADOPT AND FOLLOW CATS
We adopt cats for a fee from our facility, our goal here is not to trade, but to choose serious animal lovers. It's very difficult to discipline him when it's free. We don't give cats to everyone who wants them, if 10,000 people want them, we choose 100 people and give them. We interview people who wish to adopt, collect their information, assess whether they can become a family for them and collect an opinion on their intentions. At the same time, we track each adopted cat through the microchip system. At the same time, we help people who want to mate their cats to communicate with each other, we try to breed Van cats. To control the racial population, we only adopt those with two blue eyes or two amber eyes. The income we get from it is also spent on the care and needs of our cats.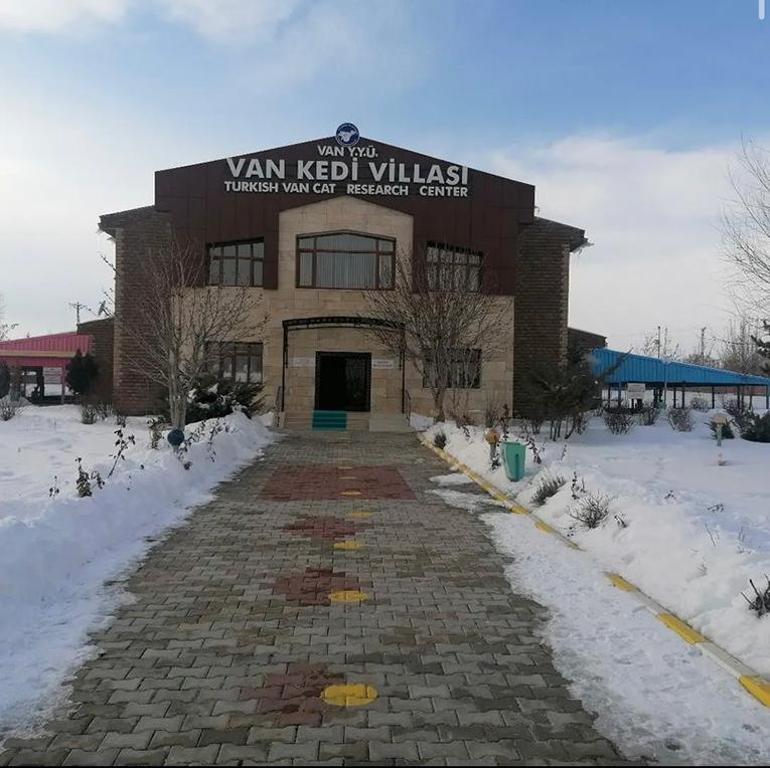 OUTSTANDING RESEARCH: VAN CATS ARE NOT DEAF
We do all the necessary research on the health, genetics and structure of Van's cats. We conducted a study on the hearing abilities of Van's cats, more recently known as "deaf", because we knew it was not true. By researching for 7 years, we revealed all the health-related data and according to the result, we revealed that the cats with the least deafness among white cats in the world are Van cats. They have only 14% hearing loss, so they can hear 86%."class="medianet-inline-adv">
BOTH FIRST AND SECOND FROM THIS CENTER
Mehmet Atar Bayır, 25-year-old cat manager at Van Cat Research and Application Center, said the champion emerged from the centers of the Cat Beauty Contest organized by Van Metropolitan Municipality on March 26.
"We sent Mia and Maya among our competition cats, relying on her character, beauty, harmony and body structure. In the competition where 32 cats participated, they scored based on the structure of the cats' tail, hair and facial structure and their harmony with their owner. Miya came in first and Maya came in second.