class="medianet-inline-adv">
The spring-summer horse racing season in Istanbul will start on Wednesday, April 14. At the start of the season, British 3-year-old colts will compete in the 1400m distance on the grass track (KV-18) and British 3-year-old colts will compete in the Ergin Talay race (KV-8), which is at 1400 meters on the grass track.
Thoroughbreds will take first place at Istanbul Veliefendi Racecourse in the spring-summer racing season in 93 days of racing, out of a total of 747 races, including 459 on grass and 288 on synthetic. Purebred English horses will start in 427 of these races, and thoroughbred Arabian horses in 320.
Races in Istanbul spring-summer racing season; It will be held 3 days a week on Wednesday, Friday and Sunday in April, May, June, July, August, September, October, November.
class="medianet-inline-adv">
GAZİ RUN JUNE 27
Gazi Race, the most important struggle in Turkish racing, will take place for the 95th time on Sunday June 27. Other important races to be held at Veliefendi Racecourse are as follows;
Male foal test and female foal test: Sunday, May 16
Mare Run and (G2) Sait Axon Run: Sunday June 6
Independence War Run: Friday, June 25
Nicobolu Run: Sunday July 25
Çanakkale Victory Run: August 1, Sunday
Veliefendi Race: Sunday, September 19
Çaldıran Race: Sunday, October 24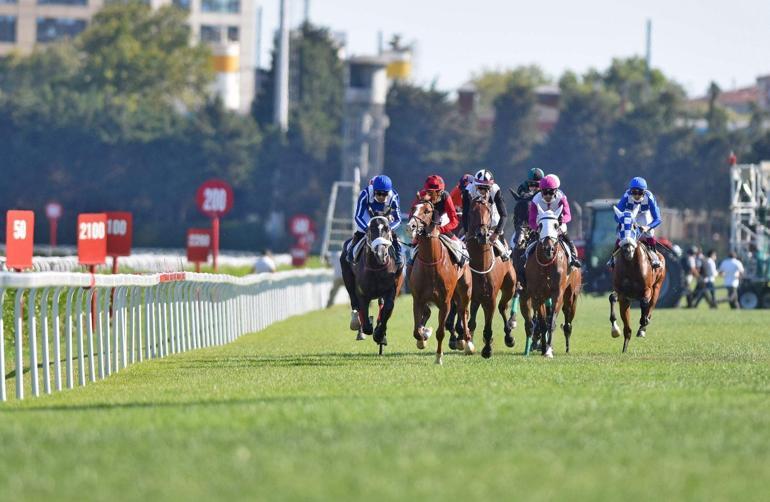 ANKARA RACE
The season in Ankara opens on Tuesday, April 13. During the 83 days of racing scheduled at the 75th Anniversary Racecourse, a total of 690 races, 401 on grass and 289 on sand, were scheduled. In 385 of these races, English Thoroughbreds and 305 Arabian Thoroughbreds will be on the track for first place. Races in Ankara during the spring-summer season; It will be held 2 days a week on Thursday and Saturday in October-November, and 3 days a week on Tuesday, Thursday and Saturday in April-September.
class="medianet-inline-adv">
The dates of some important races of the season in Ankara are as follows;
Parliamentary Race: Saturday May 8
Ministry of Agriculture and Forestry Race: Saturday May 29
Mehmet Akif Ersoy race: Saturday, June 5
Ankara Race: Saturday September 25
Hatay Race: Saturday October 2
Queen Elizabeth Race: Saturday 9 October
Republican and presidential races: Saturday, October 30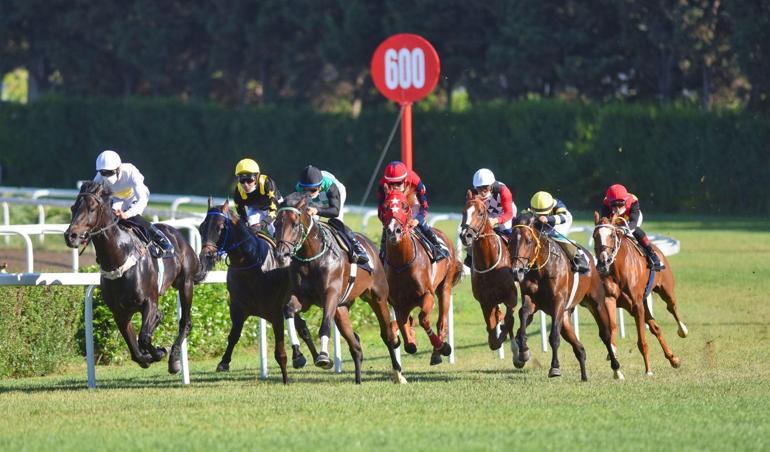 RACES IN BURSA OSMANGAZİ RACECOURSE
In Bursa, the curtain for the new season opens on Monday, April 12. During the spring-summer season, a total of 496 races will take place over 62 race days, 290 Grass and 206 Sand. Bursa racing fans will witness the struggle of British horses in 280 of these races and Arabian horses in 216 of these races. Racing at Osmangazi Racecourse will be held 2 days a week, Mondays and Fridays.
class="medianet-inline-adv">
IZMIR SIRINYER
Thoroughbreds will meet racing fans on April 15 in Izmir. During the summer season, which has 61 racing days and will last until November 13, a total of 467 races will be organized, including 277 on grass and 190 on sand. These races, 261 of which will be contested exclusively for British Thoroughbreds and 2016 for Arabian Thoroughbreds, will be held at Şirinyer Racecourse during the summer season. Izmir Summer Race Calendar; It is planned to circulate on Thursdays and Saturdays between April-June, September-November, and on Saturdays and Sundays in July-August.
Ethem Menderes Race (G3/DHT), to be held at Şirinyer Racecourse on Saturday August 28, with a bonus of 175,000 TL and exclusive to 4-year-old purebred Arabian horses, stands out as the most important part of Izmir's spring-summer calendar.
class="medianet-inline-adv">
ADANA, ELAZIG AND SANLIURFA
The season, consisting of 40 days of racing, will start on April 13 in Adana. Out of a total of 297 races, of which 182 are in grass and 115 in sand, 165 of them will be British and 132 will be Arabian horses.
The summer season in Elazig, which will begin on Wednesday April 14, will end on Wednesday November 10. Of the 255 races that will be held throughout the season, 141 will be British and 141 will be Purebred Arabian. Of the 44 days of racing scheduled, races will only take place on Wednesdays in April-June and October-November, Mondays and Wednesdays in July-August, and Sundays and Mondays in September.
The spring-summer season will take place in Şanlıurfa between April 12 and June 28. In total, 41 of the 84 races will be organized for English Thoroughbreds and 43 for Arabian Thoroughbreds. In the calendar organized in 12 days of racing at the Şanlıurfa racecourse, the races will be held on Mondays.